Regular price
Sale price
$69.00 AUD
Unit price
per
Sale
Sold out
A great way to introduce yourself to the range.
Containing a jar of each skin cream, Comfrey & Premium plus a Herbal lip Balm of course!
Both creams have our organic cold pressed oil base with added select herbal tinctures.
An ideal gift to treat your hands, face and lips with herbal goodness. All products are handmade.
Comfrey skin cream is deal for hard working hands and heavy duty skin repair. Comfreys green healing energy has been used over thousands of years.

Premium Skin cream is specifically formulated for your face with three superstar herbs added. Solomon's Seal, Calendula and Chickweed.  Carefully handmade in small batches to support your skin in the Australian environment. Solomons Seal has been used over hundreds of years for its beneficial effect on your skin.
Herbal Lip Balm carefully crafted to support & heal your lips in the fierce Australian climate be it hot or cold weather. Contains infused Hypericum oil plus Calendula tinctures Bees wax and cold pressed Olive oil.
All herbs are grown on the farm biodynamicly.
Share
View full details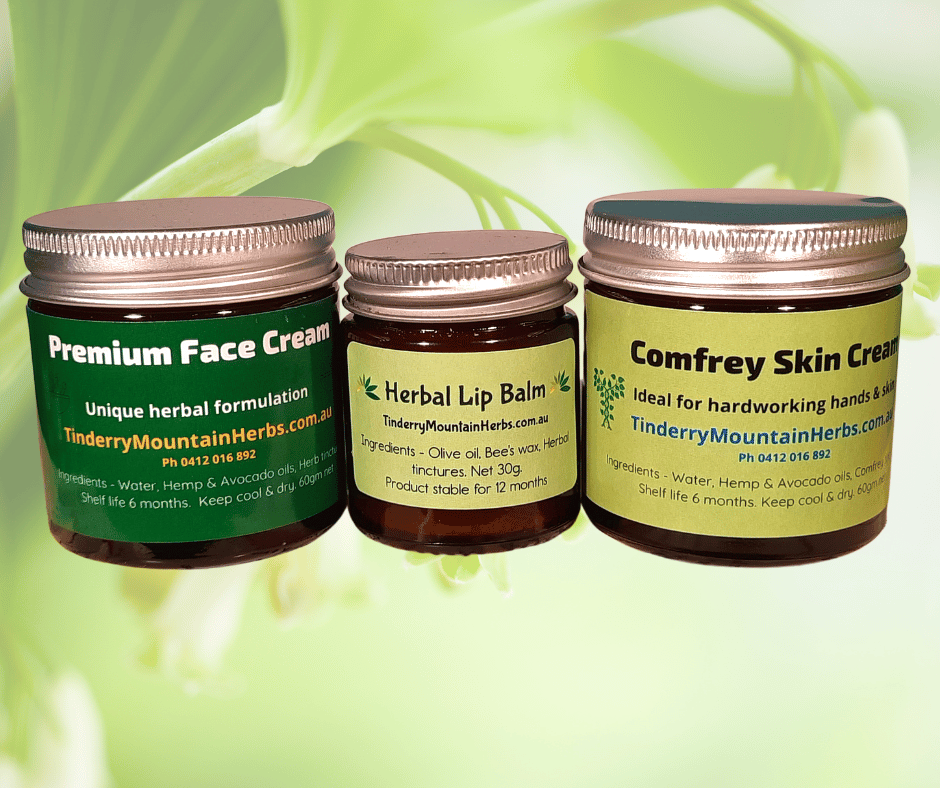 FInd out why your existing First Aid kit is NOT ENOUGH!! - learn about three Natural remedies that give your kit superpowers. 🚀
Christopher guides you through what they are, where to buy them and how to safely use in first aid situations.
Consists of a Digital presentation plus supporting videos.