Regular price
Sale price
$37.95 AUD
Unit price
per
Sale
Sold out
You already have a first aid Kit but is it enough…?
In this  digital course learn how Three Essential Natural Remedies can give your First Aid Kit Super powers. 🚀✨🎉
If you have no other emedies in your home medicne chest then you will be well served by these three.
Covering Shock, Trauma, Bruising, Contusion, Anxiety, Stress, Cuts, Sunburn, Grazes, Wounds...
If you and your family are immune to these happeings then click away...
However if they happen on some sort of regular basis then you want to treat them effectively with a minimum of fuss & expense.
Be carefully guided in learning what they are, where to get them and how to use them safely & effectively.
These remedies are easily available plus being already formulated are a hassle-free way to start your own Natural Medicine First aid kit.
This digital course consists of a narrated 35-minute presentation plus two BONUS  supporting How To videos and two FREE presentations with additional information.
After purchase your link to download will be in the Thank You page and sent to you in an email.
Your files will be in a downloadable ZIP folder, please remember to unpack the file (Right click the folder then select the extract all option).
Save this on your computer or device for future use and reference.
Be able to watch, stop & start whenever you need.
Be empowered and take charge of your health knowing these powerful remedies are there at your service.
This is the first in a series of Natural Medicine First aid courses.
Stay tuned for more over time.
What People say about my courses...
I have worked with and trained Christopher since 2013. In that time he created several courses for my Registered Training Organization. The results are incredible! Christopher has an excellent level of thought organization and an extraordinary ability to assemble information in a way that is easy for students to understand and benefit from. I highly recommend any work that Christopher produces.
Luciana Todd CEO Om Shanti College
'Ease of information and use in realty' Fiona ACT
'So much useful information Thank you' Mel O'Connor ACT
Share
View full details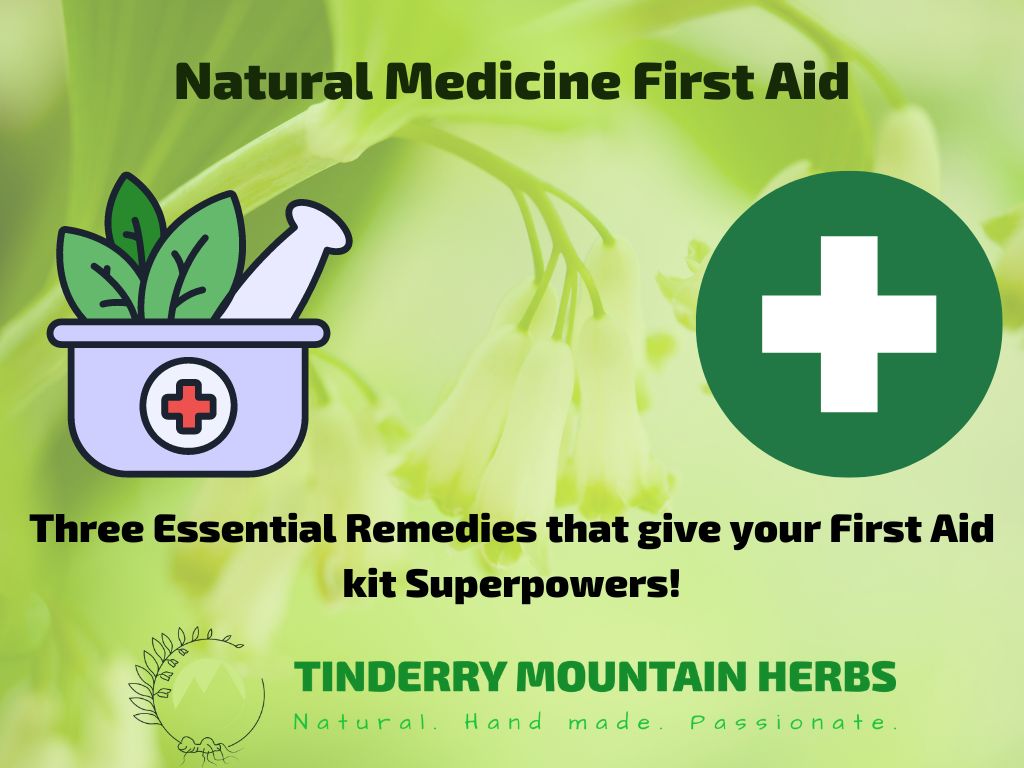 FInd out why your existing First Aid kit is NOT ENOUGH!! - learn about three Natural remedies that give your kit superpowers. 🚀
Christopher guides you through what they are, where to buy them and how to safely use in first aid situations.
Consists of a Digital presentation plus supporting videos.