Regular price
Sale price
$33.00 AUD
Unit price
per
Sale
Sold out
This premium formulation skin cream has been specifically designed for your face.
Using our organic cold pressed oil base with the addition of three superstar herbs. Solomon's Seal, Calendula and Chickweed.  Carefully handmade in small batches to support your skin in the Australian environment.
Solomons Seal has been used over hundreds of years. This quote is from John Gerard in 1597.
'Matthiolus the Italian 16th. century physician, "teacheth that a water drawn out of the roots, wherewith the women of Italy use to scour their faces from sunne-burning, freckles, blemishes, and any such deformities of the skin"
Calendula is well known historically for its wondrous healing properties and Chickweed as well has been used for hundreds of years to cool and soothe the skin.
Select tissue salts have also been added in accordance with the directions of Dr. Schüssler a 19th century German homeopath & biochemist of world renown. 
Share
View full details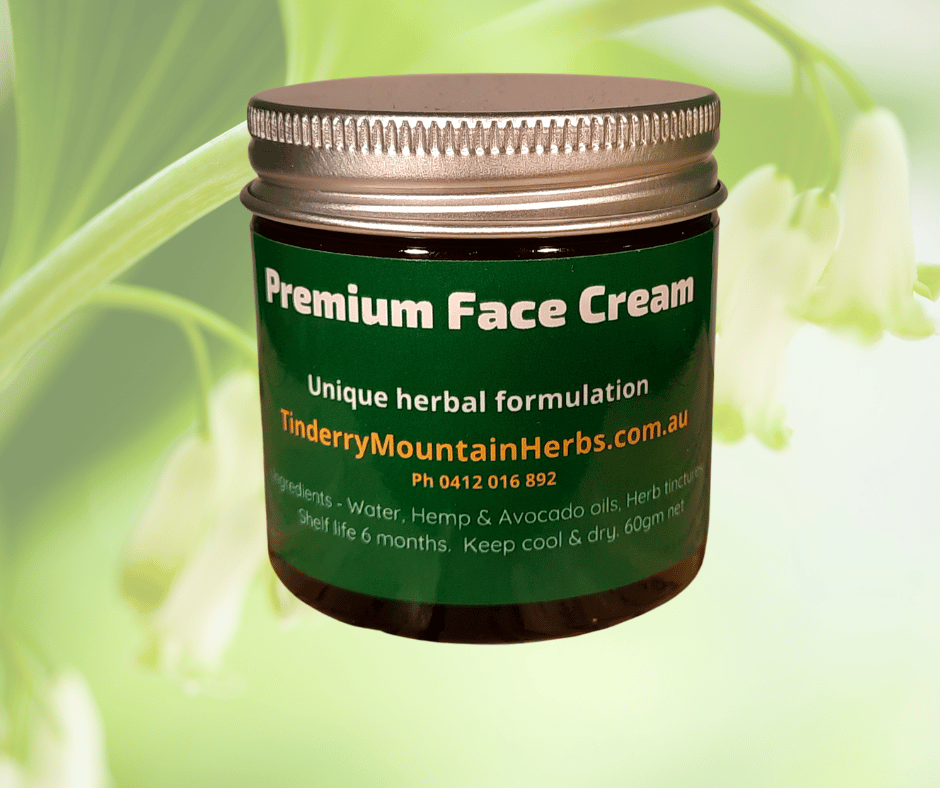 FInd out why your existing First Aid kit is NOT ENOUGH!! - learn about three Natural remedies that give your kit superpowers. 🚀
Christopher guides you through what they are, where to buy them and how to safely use in first aid situations.
Consists of a Digital presentation plus supporting videos.