Regular price
Sale price
$90.00 AUD
Unit price
per
Sale
Sold out
For when one jar is just not enough!
A great choice for presents or to ensure all the family has a jar to use.
This Comfrey cream is Ideal for hard working hands and heavy-duty skin repair. Comfreys green healing energy has been used over thousands of years.
To our organic cold pressed oil base has been added Comfrey tincture grown & prepared on the farm.
Studying in Tasmania with Master Pharmacist Ken Atherton I learnt firsthand how to craft quality herbal skin creams. I passionately believe that what's good for your skin is also good for the planet. That's why I use organic oils, grow my own biodynamic herbs and avoid any petrochemicals or palm oils. "If you can't decipher the ingredients, you won't want them on your skin!"
Share
View full details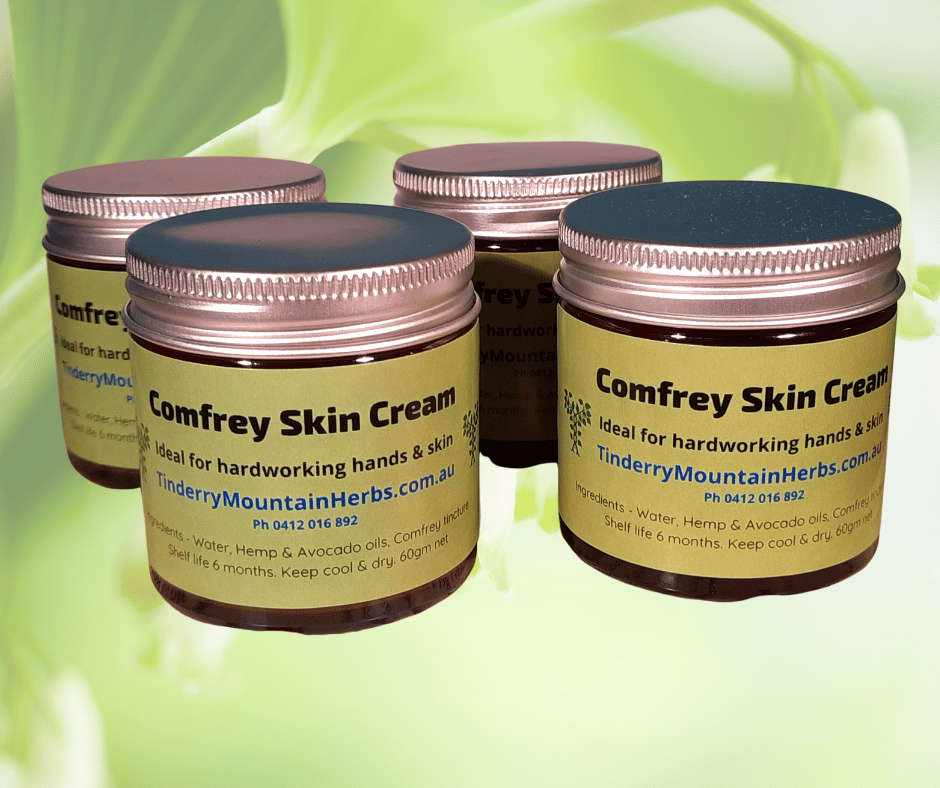 FInd out why your existing First Aid kit is NOT ENOUGH!! - learn about three Natural remedies that give your kit superpowers. 🚀
Christopher guides you through what they are, where to buy them and how to safely use in first aid situations.
Consists of a Digital presentation plus supporting videos.